About Temple B'nai Chaim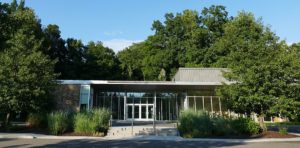 Note: Because of the health situation, anyone entering our building for any reason must wear a mask – regardless of vaccination status. Masks must cover the nose and mouth and remain on while in the building. The only exception to the mask requirement will be for fully vaccinated staff and clergy while in their offices and for clergy (not lay leaders) on the bimah.  See our
News and Chailites page and our Events Calendar
for information on upcoming services and events.
Temple B'nai Chaim is a modern Reform congregation inspired by over 3000 years of tradition.  We believe in a living Judaism compatible with contemporary science, historical understanding, and ethical sensibilities, and which reflects everyday reality and is refined by it.  We are a member congregation of the Union for Reform Judaism.  Interested in finding out more about membership?  Send email to membership@templebnaichaim.org to contact us or call 203-544-8695.

We welcome all Jews, their partners and families regardless of background.  We affirm the equality between men and women, members of all ages, races, physical conditions, and sexual orientations.  News and announcements are in our Chailites / Email Archive and on our Facebook page.  More information about Temple B'nai Chaim ….

---