About Temple B'nai Chaim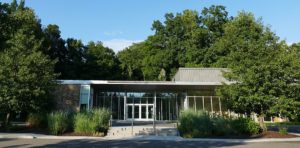 TBC is open for in person Shabbat Services in our beautiful sanctuary.  All are welcome! See our events calendar for dates and times.
Temple B'nai Chaim is a modern Reform congregation inspired by over 3000 years of tradition.  We believe in a living Judaism compatible with contemporary science, historical understanding, and ethical sensibilities, and which reflects everyday reality and is refined by it.  We are a member congregation of the Union for Reform Judaism.

We welcome all Jews, their partners and families regardless of background.  We affirm the equality between men and women, members of all ages, races, physical conditions, and sexual orientations. 
News and announcements are in our Chailites / Email Archive and on our Facebook page. 
–
---
In the Spotlight!
Womens' Reproductive & Healthcare Rights Town Hall, Sunday June 11
Temple B'nai Chaim has embarked on an extensive social justice initiative. During last fall's  High Holidays, the congregation voted to pursue three social justice initiatives: Antisemitism, Gun Violence Prevention and Women's Reproductive and Healthcare Rights.
The first public event on the topic of Women's Healthcare Rights will be held at TBC on June 11 from 3:30 pm to 5:00 pm. This Town Hall-like meeting will focus on the current laws in Connecticut and on legislation that is currently under consideration. The intent of the discussion will be to detail effective actions that we and others can take to ensure equal access to care.  The discussion will also include what we in Connecticut are able to do to help women in other states needing reproductive health care.
Attendees will include Julie Kushner and Ceci Maher, both state Senators in our area,  as well as Gretchen Raffa from Connecticut Planned Parenthood.
All are welcome to attend this event. Please register here in advance. For more information, call TBC at (203) 544 8695.
–