About Temple B'nai Chaim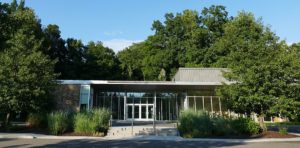 TBC has reopened for IN PERSON Shabbat Services in our beautiful sanctuary and for IN PERSON learning in our Religious School.
Temple B'nai Chaim is a modern Reform congregation inspired by over 3000 years of tradition.  We believe in a living Judaism compatible with contemporary science, historical understanding, and ethical sensibilities, and which reflects everyday reality and is refined by it.  We are a member congregation of the Union for Reform Judaism.  Interested in finding out more about membership?  Send email to membership@templebnaichaim.org to contact us or call 203-544-8695.

We welcome all Jews, their partners and families regardless of background.  We affirm the equality between men and women, members of all ages, races, physical conditions, and sexual orientations. 
News and announcements are in our Chailites / Email Archive and on our Facebook page. 
---
In the Spotlight!
ADL Annual Summit on Antisemitism and Hate
Join Cantor Harriet and other TBC members at the ADL's annual summit on antisemitism and hate at the Javits Center on November 10. If thinking of attending, please let the Cantor know so we can attend as a group. Registration is here.
Speakers include Congresswoman Liz Cheney, FBI Director Christopher Ray, Juju Chang (ABC News Nightline co-anchor), Albert Bourla (Chairman and CEO, Pfizer) and many others. In addition to the main speaker series, there is a special workshop for high school students.
There is also an option to register to view selected presentations online.