About Temple B'nai Chaim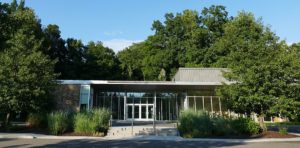 TBC has now reopened for IN PERSON Shabbat Services in our beautiful sanctuary and for IN PERSON learning in our Religious School.
We will, however, require proof of full vaccination for anyone entering the building. Proof of vaccination in the form of a photo or scanned copy of your vaccination card should be sent to Denise in the Temple office at officeadmin@templebnaichaim.org.
Temple B'nai Chaim is a modern Reform congregation inspired by over 3000 years of tradition.  We believe in a living Judaism compatible with contemporary science, historical understanding, and ethical sensibilities, and which reflects everyday reality and is refined by it.  We are a member congregation of the Union for Reform Judaism.  Interested in finding out more about membership?  Send email to membership@templebnaichaim.org to contact us or call 203-544-8695.

We welcome all Jews, their partners and families regardless of background.  We affirm the equality between men and women, members of all ages, races, physical conditions, and sexual orientations. 
News and announcements are in our Chailites / Email Archive and on our Facebook page. 
---