About Temple B'nai Chaim  
While our building is closed, we're continuing on as "Virtual TBC," with weekly services and programs. Dates and times are available on our News and Chailites page and on our Events Calendar.
Temple B'nai Chaim is a modern Reform congregation inspired by over 3000 years of tradition.  We believe in a living Judaism compatible with contemporary science, historical understanding, and ethical sensibilities, and which reflects everyday reality and is refined by it.  We are a member congregation of the Union for Reform Judaism.
We welcome all Jews, their partners and families regardless of background.  We affirm the equality between men and women, members of all ages, races, physical conditions, and sexual orientations.  News and announcements are in our Chailites / email archive and in our photo archive.  More information about Temple B'nai Chaim ….
---
In the Spotlight
TBC Is Back In-Person! — Services Now Onsite in Courtyard & On Zoom; see TBC Calendar for dates and times
Click here for more TBC news and Chailites Newsletters
–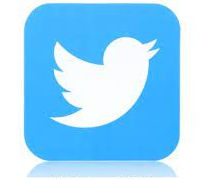 Jazz Concert
 Our May 1 Jazz Concert rocked! It was an amazing evening of jazz, classic pop and singing in TBC's parking lot on Saturday night. We had a wonderful turnout and everyone had a fabulous time. After more than a year apart, it was so incredible to see our TBC family members in person. We talked, caught up, ate, drank and sang all evening.