Elisheva Gluck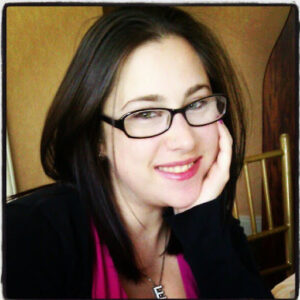 Ellie comes to TBC with an extensive background in Jewish education. Ellie was born in New Jersey, but spent her formative years in Haifa, Israel, where her father served as the Senior Rabbi for the Leo Baeck Institute from 1986-1991. Once back in the United States, Ellie went on to grow up in Central New Jersey where her father now serves as the Senior Rabbi at Temple Beth-El in Hillsborough while her mother has served as one of the Education Directors of the Religious School.
Before attending college at Rutgers University, Ellie was very active in her Temple Youth Group and served on the TYG board during High School. She worked as a teacher's assistant in the Religious School and helped out in the Temple office during the summers. She attended URJ Camp Harlam for many summers and became very active in her NFTY Region serving as the Regional Songleader for multiple years.
In college, Ellie became an active member of the Reform group at Rutgers Hillel and became the Kesher President while she finished her undergraduate degree in Studio Art & her minor in Jewish Studies. She continued to songlead Shabbat & High Holy Day services all over NY & NJ and work as a Special Needs Hebrew teacher at Anshe Emeth Memorial Synagogue in New Brunswick, NJ. After college, Ellie continued to work in the Jewish world at many of the local synagogues in CT as a Religious School teacher, Pre-K Teacher, Songleader, Administrative Assistant, as well as a Music & Art Specialist. During this time, she pursued a Masters degree in Education with a concentration in Learning, Cognition, and Development from the Rutgers Graduate School of Education.
Ellie is now living in Norwalk, CT with her daughter Lizzie who is 8-years-old. Ellie is beyond thrilled to be joining the TBC staff as your new Assistant Education Director/Youth Coordinator working directly with her dear friend and mentor, Cantor Harriet Dunkerley.